BUKIT JALIL, 25 NOVEMBER 2021 – A decade ago, Institut Sukan Negra (ISN) was officially established as a national high-performance sports agency based on sports science, medicine, and technology. For a decade ISN has also played an outstanding role in the national sports ecosystem. To celebrate the 10th anniversary of ISN on 16 September 2021, ISN has introduced the "ISN10" celebration, and to enliven this meaningful decade, various new activities and initiatives have been introduced throughout 2021.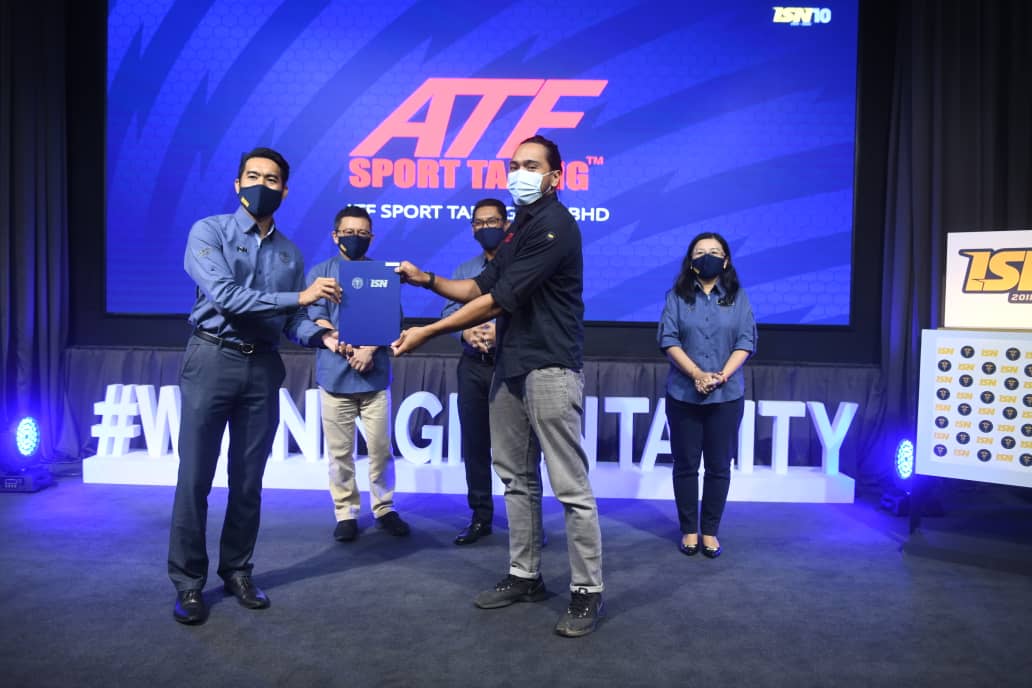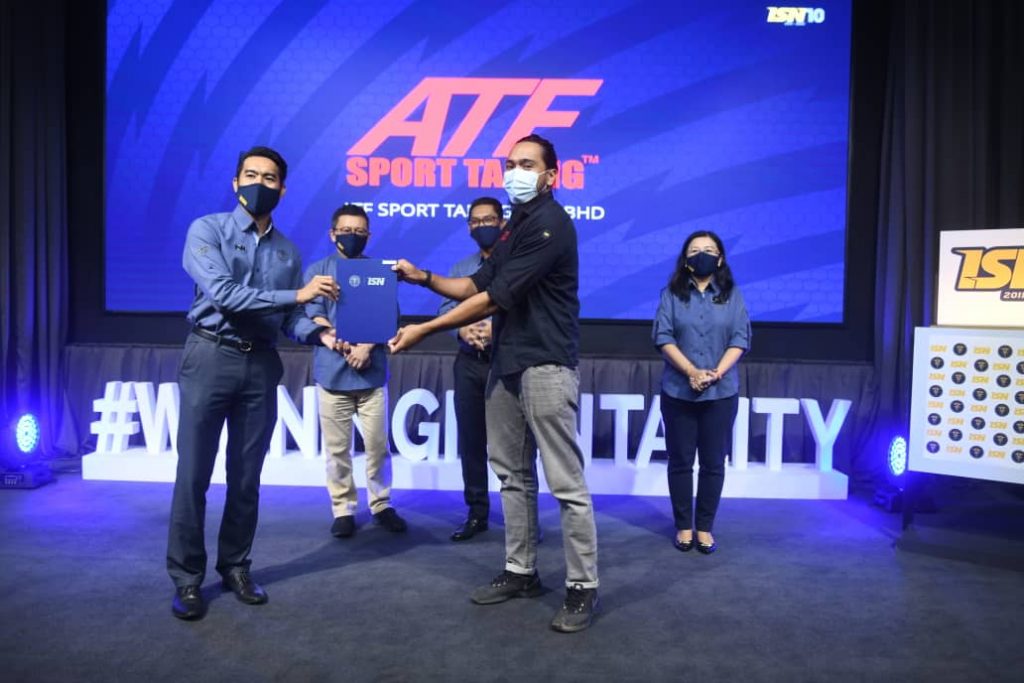 Among the main essence of the ceremony is the Launch of the Center of Excellence (COE) which is the exchange of documents of understanding and cooperation with various local public universities, colleges, and private companies in the field of science, medicine, and sports technology based on 4 main initiatives namely: Sports Technology R&D Program, Sports Technology Accelerator LAB (STAL), Sports Technology R&D Commercialization, Sports Product Quality Enhancement Program.
Playing a role in improving the performance and achievements of the country's athletes, this initiative is a start to the future of the country's sports technology and innovation that will boost Malaysia's name. As a continuation in the identification and development of new talents to be honed to become the backbone of elite athletes, ISN has made improvements to the MyTID KPM-KBS program which aims to identify potential talents among school children. The main focus of this program is to expand the talent pool as early as seven years old.
Also launched at the same event was the ISN Performance Center (PPSN 2.0) which is a rehabilitation center with the concept of sports science evidence-based approach that aims to provide international standard sports science services to target groups in need. This 3rd initiative is seen to be able to boost the country's sports industry and provide added value for ISN's source of income in the long run. The 4th initiative is the Launch of the Integrated High-Performance Recovery Center which works in injury recovery and optimizing the performance of athletes before and after training/competition sessions.
In an effort to further strengthen its function in the national sports arena, ISN also introduced Subsidiaries established to generate income and business opportunities, namely: AFA (Athletes for Athletes), Genomes Sdn Bhd Malaysia, ATF Sports Sdn Bhd, Data Sukan Consulting Sdn Bhd, ISN One producer of ready-to-eat food, SDTC (National Sports Digital Transformation Center Sdn Bhd).
The ceremony was officiated by Yang Berhormat Dato 'Seri Ahmad Faizal bin Dato' Azumu, Minister of Youth and Sports. Also present at today's celebration was YB Senator Dato 'Sri Ti Lian Ker, Deputy Minister of Youth and Sports, YBrs. Puan Ramona Binti Mohd Razali, Deputy Secretary-General (Strategic), Ministry of Youth and Sports, YBhg. Dato 'Ahmad Shapawi Ismail, Director General, National Sports Council.