Kinesio tape has been around since the 1970s, but there still hasn't been a lot of research on it, However during the 2008 Summer Olympics, some athletes competing are seen with the tape draped across their shoulders, down their thighs and on their shins.
Although Kinesio taping has only become popular in recent years, the technique has been around since the 1970s when it was created by a Japanese Chiropractor by the name of Dr. Kenzo Kase. Since this time Dr. Kase has spread his methods and technique worldwide for the treatment of clinical patients, athletes, and even equine athletes.
So, what is the reason behind athletes wearing this colorful tape?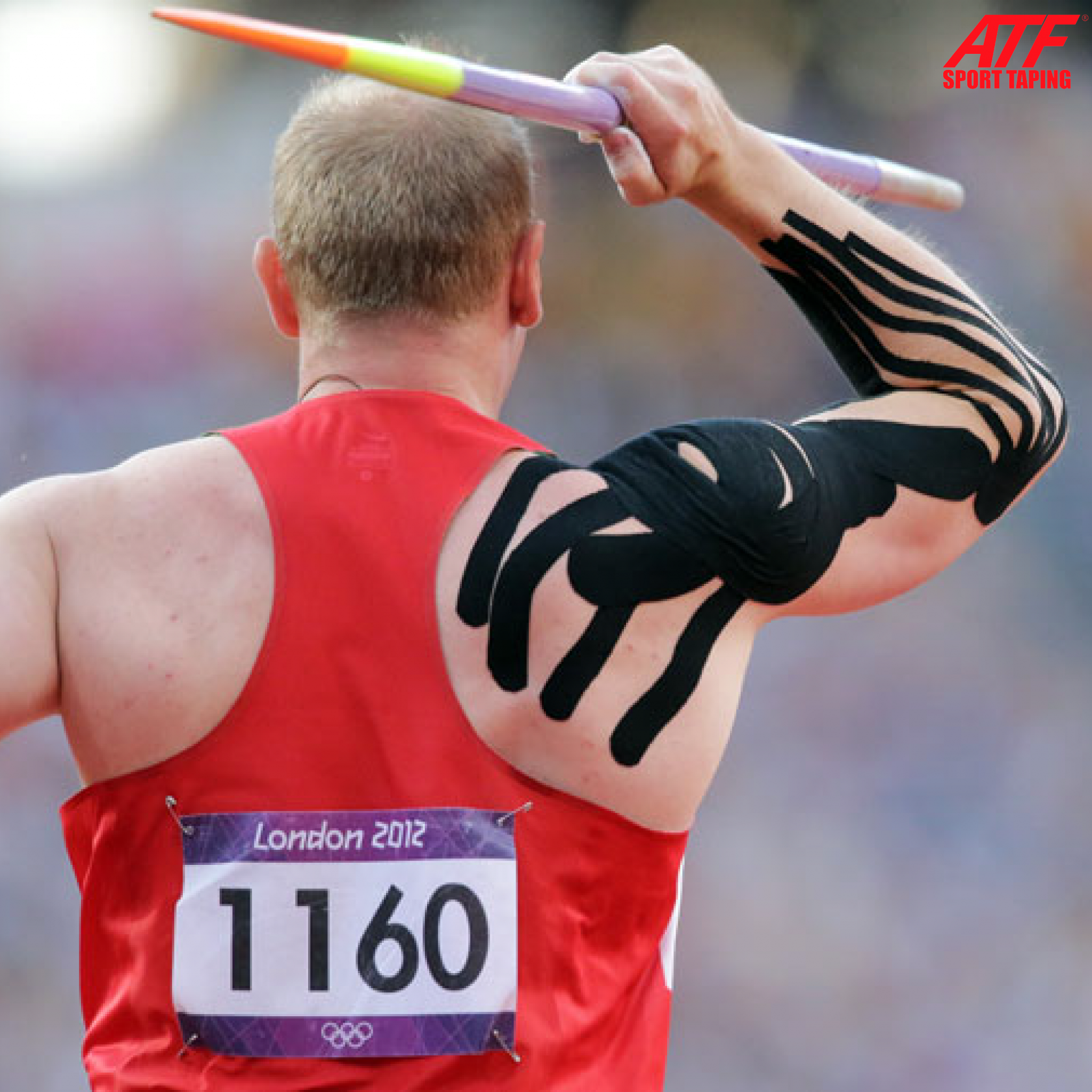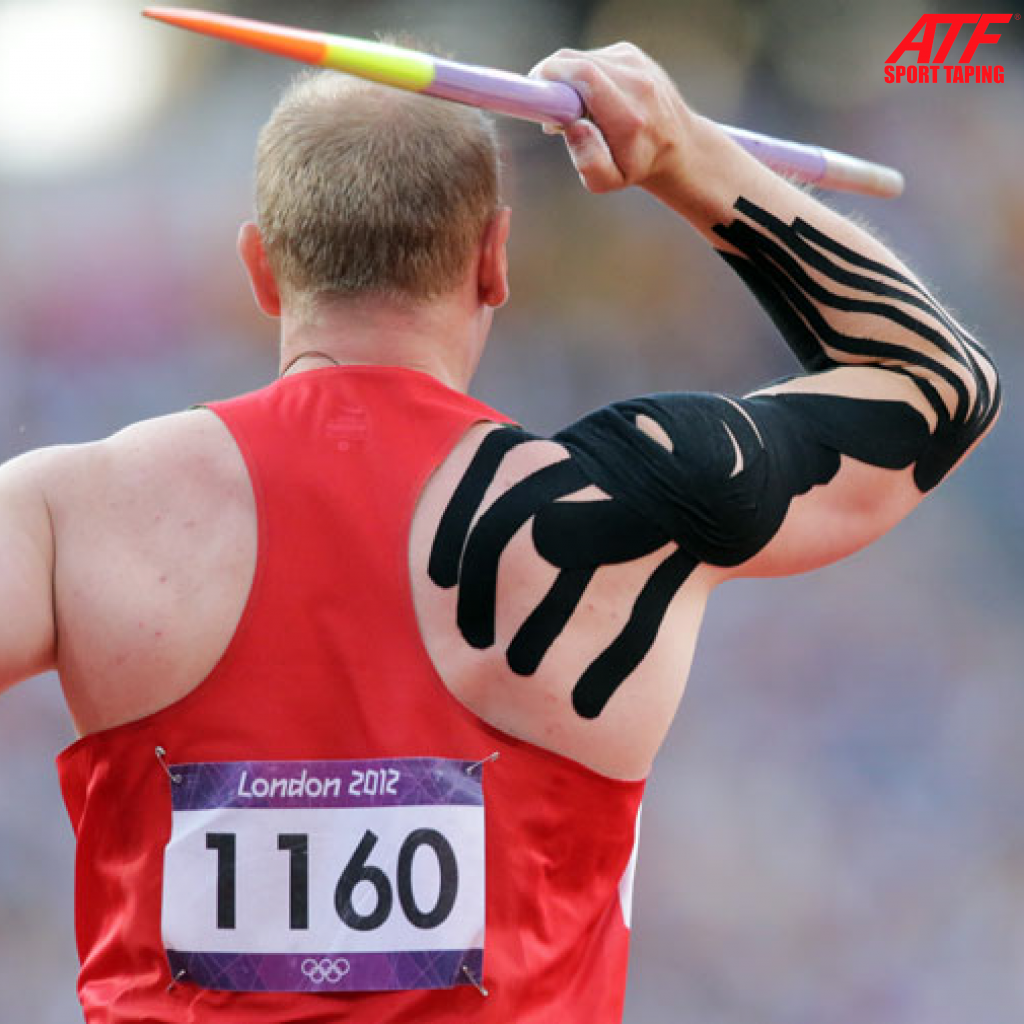 When applied over muscles, it can reduce pain and inflammation, relax overused or tired muscles, and support muscles in movement on a 24-hour-a-day basis. Because it is not a restrictive type of taping, it allows athletes to use their body in full range of motion.
In contrast, traditional sports taping is wrapped around a joint for the sole purpose of stabilization and support during an athletic event. Kinesio tape however can be used to treat anything from headaches to foot problems and everything in-between. Examples include rehabilitation from sports injuries, carpal tunnel syndrome, lower back strain/pain (subluxation, herniated disc), knee and shoulder conditions, and many more.
As a conclusion to why a lot of athletes are seen sporting colorful strips is due to the therapeutic technique not only offering athletes the support they are looking for, but also rehabilitates the affected condition as well, while they compete or in training. Plus, its water-resistant fabric doesn't hold moisture and allows athletes to bathe or even swim as usual. Lymph and blood circulation are facilitated to rehabilitate and relieve pain. It is used for virtually all clinical conditions as well.
So what are you waiting for? Get our introductory Kinesio Tape Starter Kit to try if yourself!
WhatsApp us now to learn how we can help you TODAY!