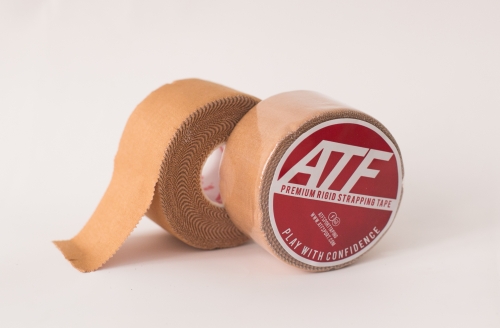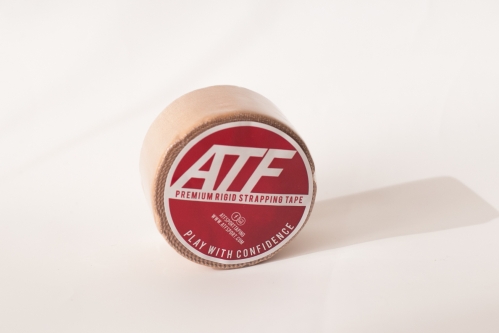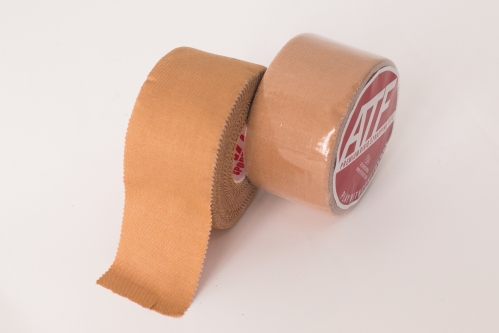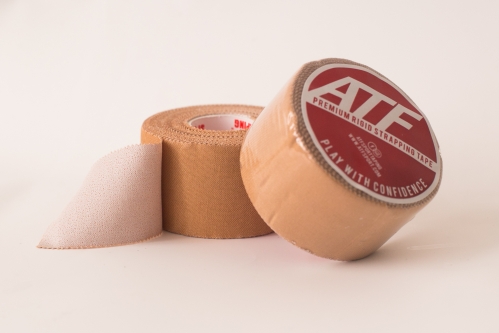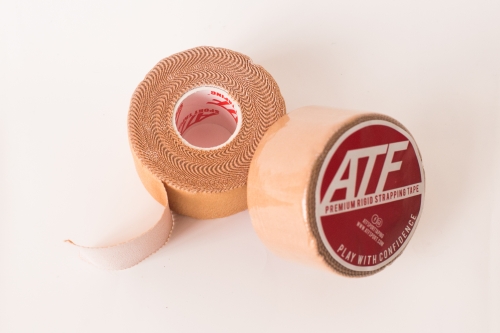 ATF Premium Rigid Tape – Beige
ATF Premium Rigid Strapping Tape is made of a strong rayon backing construction with a rubber zinc oxide adhesive mass which combined provides exceptional support and protection from injury.
Beige/White/Black coloured Premium comes in 3.8cm width x 10m lengths.
Pink side edges provide quicker tape application whilst eliminating threading.
Provides good support whenever preventative taping is indicated.
Can be use as a preventative or post injury strapping tape.
Out of stock
Compare
ATF Premium Rigid Strapping Tape is designed to provide optimal support for joint stability, minimising excessive joint movement that can cause stress or injury. ATF Premium Rigid Strapping Tape is used to protect and support shoulders, knees, ankles, elbows and fingers and can also be used after injury to provide additional support and stability to the injured area. Our premium range of ATF Premium Rigid Strapping Tape will equal or out perform all other tapes on the market.
Produced from premium quality RAYON material designed to aid in the evaporation of sweat and moisture, our Rigid Sports Strapping Tapes will certainly endure the rigours of any sport. In addition, our RAYON tape is hand tearable, eliminating the need for scissors! Unlike many tapes that still use rubber based adhesives and can cause irritations, allergies and swelling, our Premium Rigid Strapping Tape is coated with the most advanced "latex free, non allergenic, zinc oxide adhesives" available today.
Our affordable premiuml range of Rigid Sport Strapping Tape is used by all athletes alike, from amateurs through to our elite athlete